This entry is the last
Great Cakes Soap Challenge
, and I will miss these dearly! I will need to find a way to self motivate myself to keep up the challenge of making something new every month :) I like sharing my adventures in soap making, so check back each month to see what I'm up to.
The challenge this month was making soap with straight lines, guest instructor Toni Watt of
White Milk Soap and Candles.
I have some experience in this realm, as I have made my Candy Cane soaps and the Colorado Flag soap using this technique in the past. However, while making these, I wasn't entirely concerned with perfectly straight lines. So, I wanted to play with tiny lines and lots of layers to see if I could pull it off.
I was inspired by this op art photo I found on the web, and was wondering if I could do something similar, but it ended up being a bit more time consuming than what I had this week. All kinds of holiday things going on today :)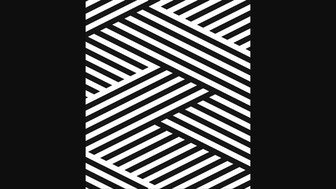 However, I started with this idea in mind, and got a good way along in the design. When I realized how tired I was and that I was at a point in which all the layers were light colored, I decided to just put a darker swirl layer on the top to finish it off.

My recipe was not a quick mover, which was problematic, as well as trying to figure out the angles and calculating out the amount of soap batter for each layer. But, this was a real challenge for me, and I enjoyed it thoroughly. Here are some progress photos.

And, then I stopped taking pictures...this was a long process...

I put the mold in a 175 degree F oven, and turned it off to leave over night. It did not really gel well all the way through, in my opinion. And, since my broiler element went out this week while baking cookies, I'm not sure if it was that or me. The oven did get warm, but I'm not sure if it was up to temp. I've never done a real CPOP soap before, so it could totally just be me, will have to try it again now that the element has been replaced.

And, here is the final product - I absolutely love how they came out! Scented with my Stress Relief blend, they remind me of skiing at night - something I did years ago during one of our Tenth Mountain Hut trips. Gotta love Colorado!!! Certainly something everyone should get the chance to do once in their lifetime - if you like skiing!!!